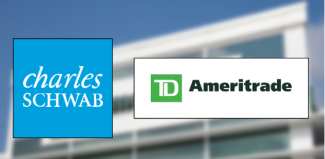 Charles Schwab & TD Ameritrade Merger Update
As you may know, TD Ameritrade (our custodian) was acquired by Charles Schwab in late 2020. During Labor Day weekend of this year (2023), all client account(s), will be moved over to the Charles Schwab platform. With Schwab already owning TD Ameritrade, they are simply merging both businesses under the Schwab name - Hamilton Wealth Management isn't initiating a change, ALL advisors/clients who use TD Ameritrade will be moving to Schwab.
This won't change much for our clients, as the investments will still be managed by Hamilton Wealth Management, just on the Schwab custodial platform going forward. Schwab is an excellent custodian and like TD Ameritrade, has very low fees and industry leading technology. The best technology from TD Ameritrade is also being incorporated in the new Schwab platform, now that they will operate as one company under the Schwab name.
In early August, clients will receive a letter in the mail giving more details regarding the merger. Clients will not need to take any action, as Charles Schwab is handling the process using negative consent. This means that you only would have to respond to their notice if you did not want your account to be transitioned with us to Charles Schwab.
If you currently access TD Ameritrade's website to view your account, you will receive an email in August with instructions on how to create a new login for Charles Schwab, so once the transition occurs, you will be able to view your accounts like you had at TD. You can also continue to use the Orion client portal right from our website.
Lesa, Ryan, & I will be working with the transition team at Charles Schwab to ensure that we have a seamless transition. We are looking forward to the move and we will continue to provide the highest level of service to you and your families.
Thomas M. Hamilton, AAMS
Private Wealth CFO
President, Hamilton Wealth Management